Rotary Bowls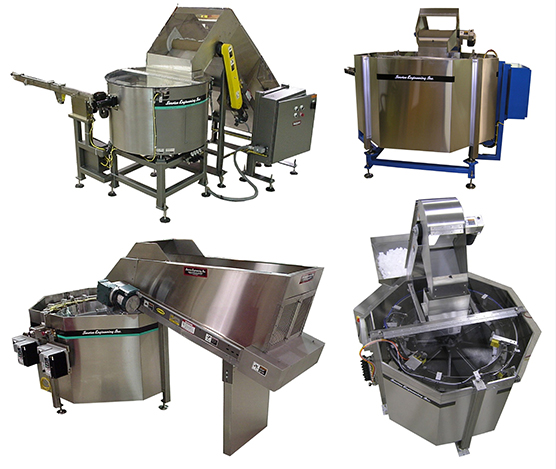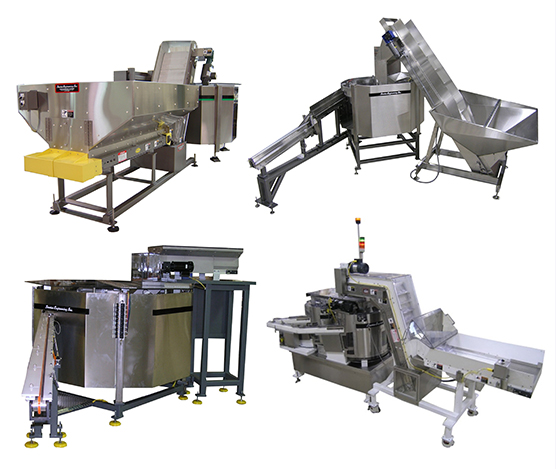 Our line of standard and scallop centrifugal feeders will provide years of high output parts feeding. Rates as high as 3,000 parts per minute can be sustained with the use of our centrifugal feeders.
Delicate Parts Handling – If you need to feed a delicate part or retain your part's aesthetic qualities, our centrifugal feed systems can incorporate drop mats and UHMW lining/tooling to protect your product from damage or scuffing.
High Speed Part Delivery – We lead the way in high output centrifugal cap feed systems. Our scallop design incorporates part orienting features that allow our rotary feeders to output up to 3,000 parts or more per minute in some cases.
Custom Built Part Hoppers & Elevators
Made-to-fit Part Conveying Equipment
Tubular-constructed Support Structure
Washdown Systems
Cleanroom Applications
Whether your project requires orientation of a big, bulky part or a delicate one, Service Engineering can work with you to meet your feed rate goals.